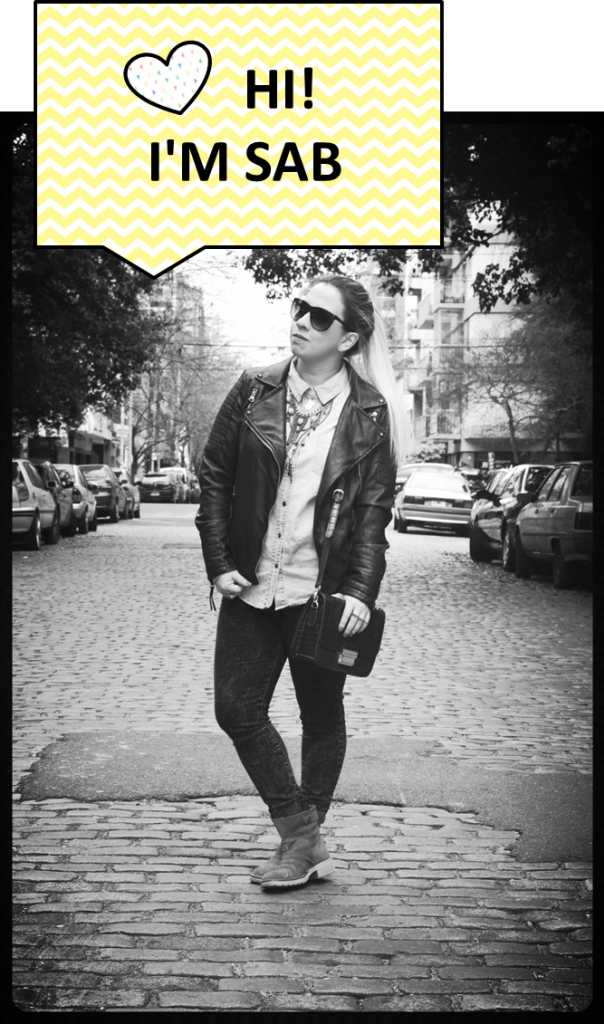 Amante del mundo de la moda y todo lo que es diseño en general, soy colombiana pero vivo en buenos aires desde el año 2009, el mejor día de mi vida fue el 16 de marzo del 2013 cuando me case con mi bello esposo jaja...<3
Para mi la moda es una forma de expresarse y aunque muchos lo pueden ver como algo superficial seria bueno darse cuenta que influye en nuestra personalidad y en la forma como nos presentamos al mundo nos hace sentir mas seguros, confiados y ademas es divertido!
Soy estudiante de diseño de interiores y como a la mayoría me encanta viajar y me encantaría conocer muchos lugares aunque no tenga la oportunidad de hacerlo tan seguido. A
brí este blog no solo para compartir ropa y estilo, sino también para hacer divertidos DIY y dar tips de decoración.
amo los unicornios, el verde menta, el origami, los esmaltes, la limonada cerezada, sueño con conocer parís, lloro casi todos los días sea por felicidad o por lo que sea y no soporto las películas violentas.
I love fashion and all that is design in general, I'm Colombian but i live in Buenos Aires since 2009, i got married on March 16 of 2013 to my handsome husband and it was the best day of my life.
Fashion for me is a way to express yourself , people might think that is shallow or superficial but the truth is that it's has a big influence in our personality and how we show ourselves to the world, it makes us more confident and secure and...it

's fun!
I'm an interior design student and like anyone else i love to travel even if i can't do it very often. I would like to see a lot of places but some day i will.
i started this blog not only to share my outfits and style but also to make fun DIYs and provide decoration tips.
i love unicorns, mint green, origami, nail polish, cherry lemonade, i dream of going to Paris, i cry almost every day even if am happy, and i hate violent movies.